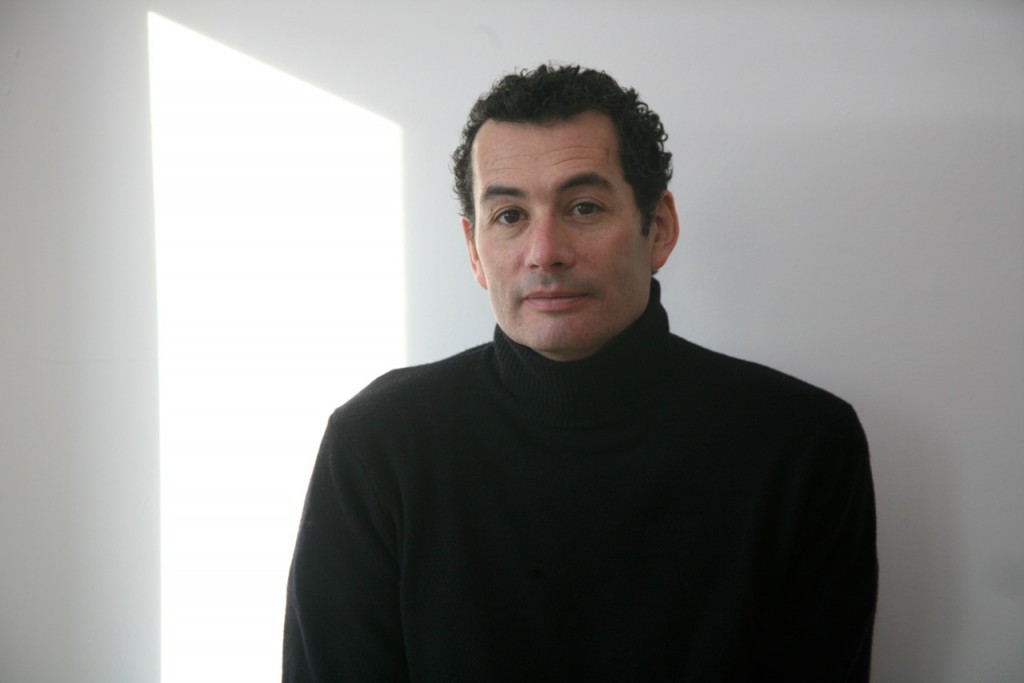 John Offenbach is a London based Photographer who began his career in 1994 and is now represented by agents in New York, London, Paris, and Hamburg.
From his studio in North London, he has been commissioned to photograph campaigns for a diverse range of clients including American Airlines, American Express, Air France, IBM, Travelers Insurance, Hewlett Packard and Pacific Bell, as well as a range of car campaigns including, Infinity, Chrysler, BMW, Volvo, Volkswagen, and Bentley.
John's first advertising job was a Levi's campaign for Bartle Bogle Hegarty (London).
In 1998 British Journal of Photography featured John as the cover story, interviewing him about his career.
In 1999 John began representation in New York, whereby his first work was an award winning campaign for United Health Care. ('The Show' awards Minneapolis, 2000)
John has won several awards for his personal as well as commercial work. He has been included in Communication Arts, The One Show, D&AD, Graphis, American Photography, Photo District News and Creative Review's 'The Annual', as well as a number of AOP Annuals, six of which have been awarded silver.
In December 2000, John published his first book 'Architecture', depicting his strong interest in geometry and architecture. The book was a three year project whereby John worked with a number of acclaimed architectural companies (including Richard Rogers Partnership and Lifeschutz Davidson) to produce a collection of large scale, abstract photographs on a personal theme.
In June 2001 works from the book 'Architecture' were exhibited as part of a group show at Fredereike Taylor Gallery, in New York.
In January 2002, works from the book  'Architecture' were exhibited in a joint show with American sculptor Jackie Ferrara, at Frederieke Taylor Gallery, New York.
In March 2002 Communication Arts magazine featured John's commercial work to date.
In June 2002 selected pieces from 'Architecture' were on show at Rena Bransten gallery, San Francisco.
In 2004, and 2009 John featured in Luerzer's Archive Top 200 Advertising Photographers Worldwide.
In 2007 John was a finalist and nominee for International Centre of Photography's Infinity award for applied photography.
John received first prize in the inaugural New York Photo Awards in 2009, for work in the 'Commissioned' section.
In 2009 John won a gold award in the  'Commissioned Colour Series' section in the inaugural Campaign Photo Awards in London.
John's editorial contributions include regular architectural stories for 'New York Times Magazine' and the 'Washington Post Magazine'. He also has the annual commission to photograph the Summer Pavilion for the Serpentine Gallery. An annual landmark structure, which has been awarded to world renowned architects, such as Rem Koolhaus, Zaha Hadid and Jean Nouvel, temporarily erected on the grounds of the gallery in Hyde Park, London.
John travels regularly between London and New York but home is in West London where he lives with his wife Jackie, and children George, Alice and Joe.
In September 2009 John successfully swam across the English Channel in a team of four swimmers called The Belly Flops, raising a total of £17,000 for Juvenile Diabetes Research Fund.
In November 2019 John published his book "Jew". Four years in the making, it is a deep personal odyssey seeing him travel the world to produce a body of work that dispels the myth that there is just one type of Jew. A book of great contemporary relevance.
John was born in London in 1964.