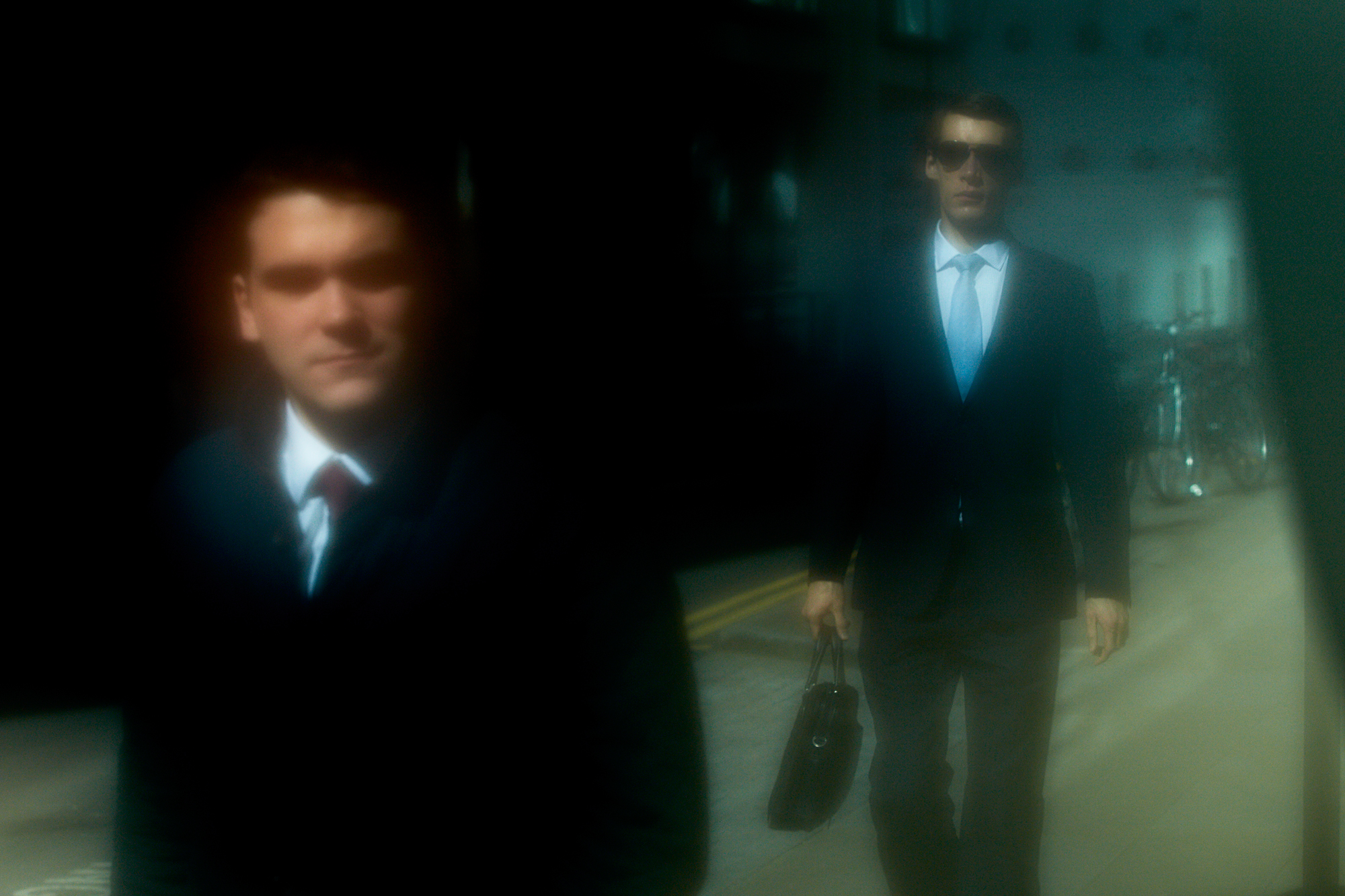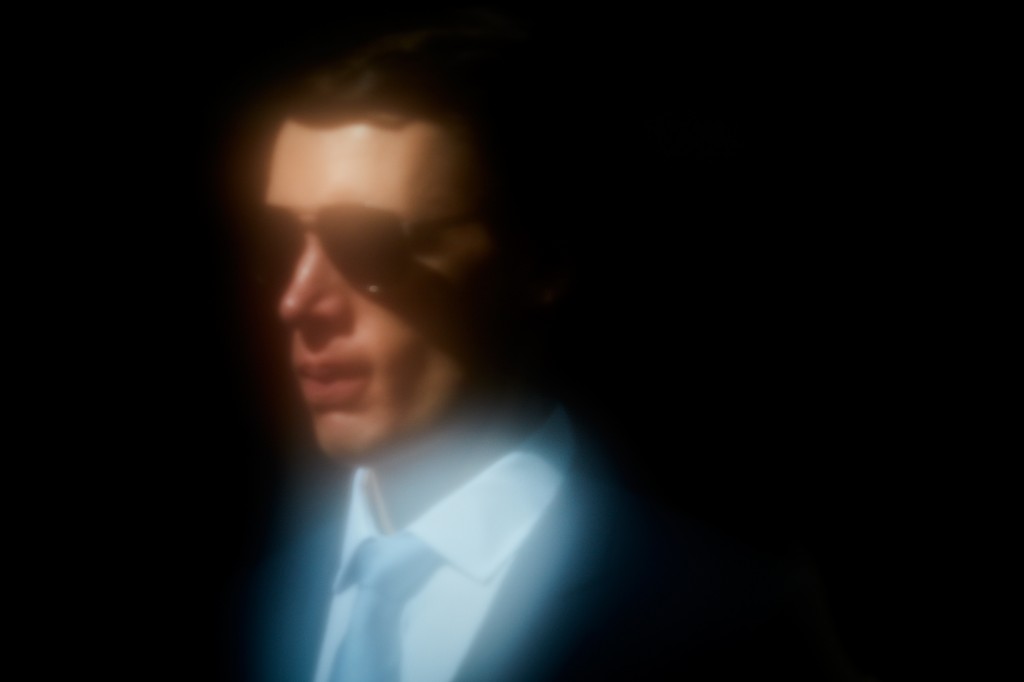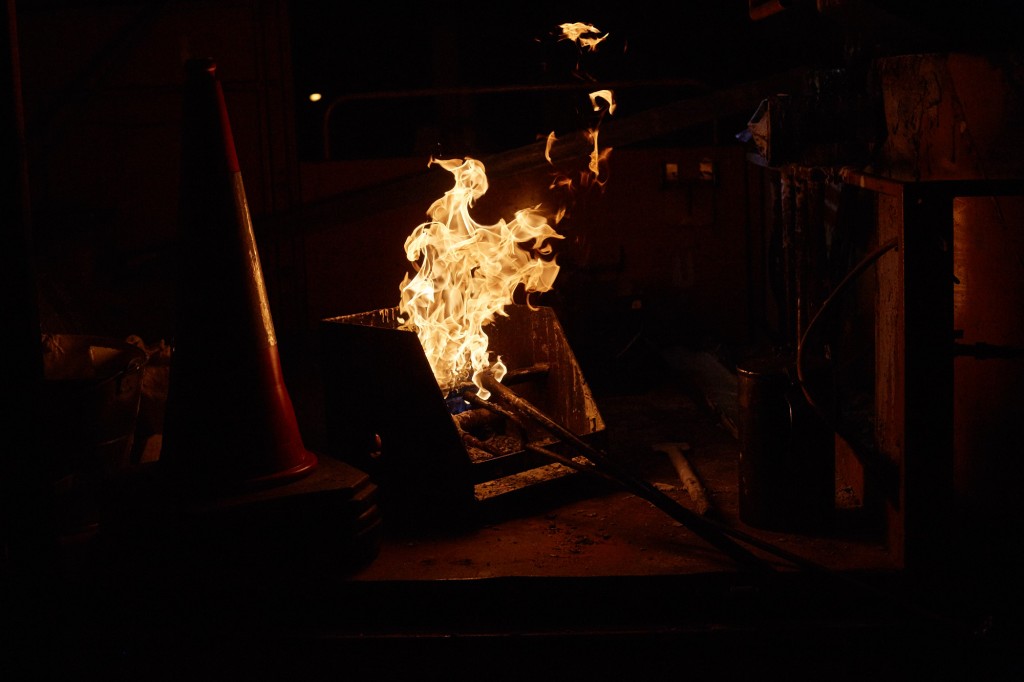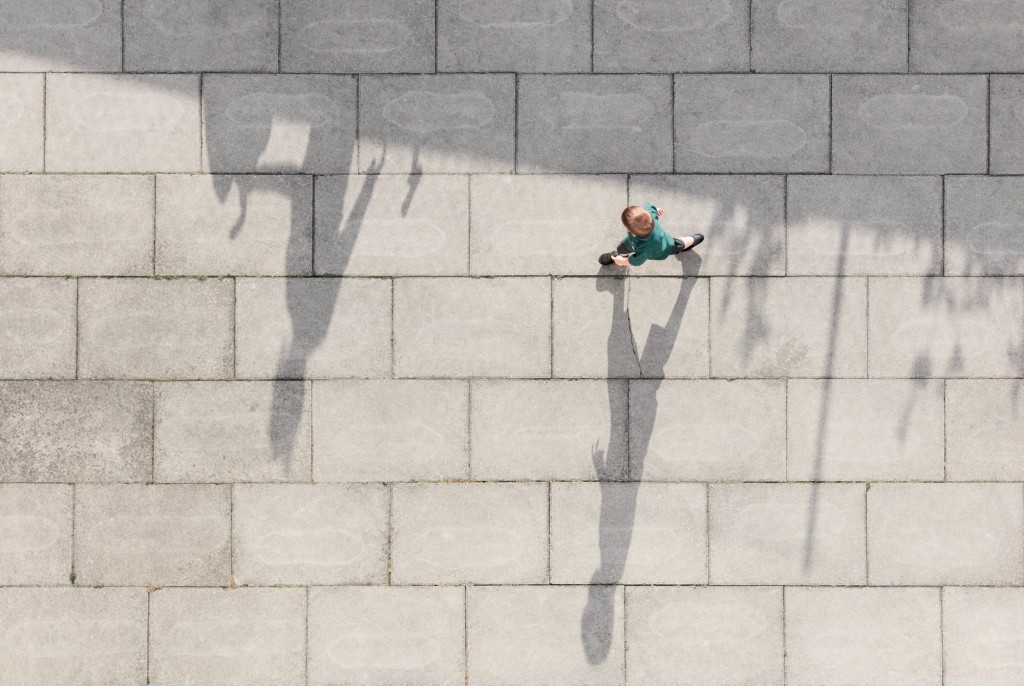 Josh Redman has proven yet again, that for such a young guy, he has a terrific eye and a real versatility in photography.
Four, recently taken, personal images, three of which are so completely different from each other but that are all tied by their maker's ability to spot a great image and then capture it.
The two "Businessmen" images were taken after a corporate breakfast meeting he was photographing. They looked infinitely cooler walking away from the meeting as he caught them through dappled glass.
The "Fire" photograph is of some workmen tarmacking the road at night.
The "Overhead Boy Walking" picture was taken from Josh's flat window. It is in a 1970's tower block, 12 floors up. He spent a couple of afternoons hanging out the window listening to the new Iggy Pop album to get that one.
They are all very different but they are all visually very interesting.
Just everyday subjects, captured forever in a balanced way, without gimmicks or filters. He took pictures of what was in front of him and left it at that.
Less is more. Observation is what matters.